Quick Survey Junkie Review:
😎Pros:
Very easy and convenient way to earn a few dollars fast using free time
You can make real money
Anyone can do it!
You can complete surveys when you're bored at work
The sign-up process is very simple
😫Cons:
Estimated time to earn money may not be worth it (very low pay for time)
Limited survey options and offerings
Number of points vary amongst surveys
Will not make a ton of money
Better side hustles exsist
🤑Must Know:
1 point = 1 penny, or 100 points = $1.00
For signing up, Survey Junkie lets you earn 25 points when you confirm your email address, 5 points for going through how it works, and another 50 for completing your full profile.
---
FAQ:
Is Survey Junkie legit?
Yes, Survey Junkie is legit. Users won't make full-time income using Survey Junkie, however, they do pay and are a legit platform.
What is Survey Junkie?
Survey Junkie is one of many "Market Research" platforms that gathers data from consumers for companies. Users get paid to complete surveys that are used by companies to make adjustments to products and marketing.
How much can you make with Survey Junkie?
Most users make an extra $20-$50 per month using Survey Junkie, however, that is contingent on the number of surveys you complete each month. The average survey can vary and pay anywhere from
How do you get paid when you use Survey Junkie?
Survey Junkie pay's users either with PayPal or with gift cards. To get paid with PayPal users must have at least $10 to "Cash Out." Gift cards can be redeemed at any time.
How much is the bonus for joining Survey Junkie?
The Survey Junkie is subject to change, however, after completing a profile, new users earn $10 simply for signing up.
---
Survey Junkie – Full Review:
Survey Junkie was the first survey app and website platform I had ever heard of back in 2017…
New to the digital money-making game, I almost couldn't believe that there were apps and websites that would pay me for my opinions! I was used to doing physical labor-type side hustles, so initially, I was a bit skeptical of getting paid for completing surveys.
However, the more I learned and the more I used the app and site which is why today I will provide you with my full and complete, Survey Junkie Review.
The biggest thing to understand is that whether you end up completing a bunch of surveys money or not, you can get a sign-up bonus of $10 simply for joining Survey Junkie.
Note, this is a review of the app and website for Survey Junkie. While you may not get rich, the site is legit and if you want to learn about other survey websites, read my full review of the top 12 here.
---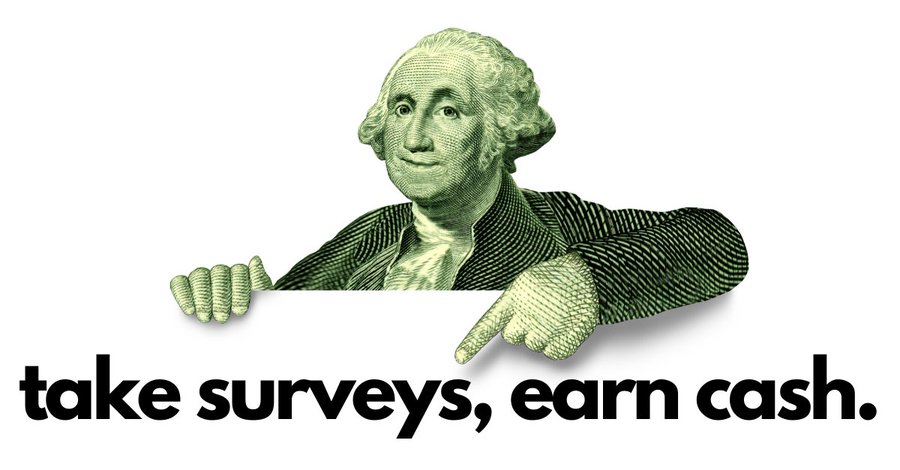 What is Survey Junkie?
In a nutshell, Survey Junkie is an online platform where you get paid for taking surveys. The more surveys you complete, the more points you earn, and these points can be redeemed for cash or gift cards.
In other words, you literally get paid for your opinions! And when you consider that you can take as many online surveys as you like, it's a really simple way to earn some extra $$$ in your spare time.
---
Is Survey Junkie legit?
Let's address a common question: Is Survey Junkie Legit?
The short answer is "yes, Survey Junkie is not a scam."
Always check the Better Business Bureau for yourself to see if something is legitimate. They are accredited and they have a B rating (which isn't great, but it isn't bad either). Most complaints and reviews stem from issues with survey opprutnties or not having accounts verified, which leaves room to improve in terms of customer service on their end.
The site really will reward you for completing online surveys, which makes it an easy way to make money online. However, how much you earn all depends on how much you put in, and we're going to tell you right now that you're not going to get super rich with Survey Junkie (or any other online survey site for that matter).
Search online and you'll find lots of ridiculous claims about how people are earning hundreds of dollars a day from online survey sites. They're almost certainly not because the rewards are so small and there's literally not enough hours in the day to earn hundreds of dollars!
---
How much does Survey Junkie pay?
With Survey Junkie, as we've already mentioned, the more surveys you complete, the more points you earn. So how much Survey Junkie pays all depends on how much time you've got to invest in the platform.
Here's a rough example to give you an idea:
Let's say a 10-point survey (more on points a little later) takes you 6 minutes to complete. That means you can complete 10 x 10-point surveys in one hour.
Now for the important part: How much can you earn per hour with Survey Junkie? In the example, we've just given: $1. That's because a 10-point survey is worth 10 cents.
So you're not going to get rich, but you can earn a few bucks on the side.
---
How does Survey Junkie pay?
You can cash out your Survey Junkie earnings every time you hit 1,000 points (equivalent to $10). You have the option to either transfer the funds to your PayPal account (with zero fees – woot woot!) or use them to purchase popular gift cards such as Starbucks, Target, Amazon, iTunes, and Groupon.
Something that is important to note is that your Survey Junkie points DO expire if you don't take a survey for 12 months. So make sure you take at least one survey a year to prevent your points from suddenly disappearing — especially if you've accumulated a fair few.
Once you have money in Paypal, you can do a bank transfer to your bank account.
---
Can you make money with Survey Junkie?
When you first start using Survey Junkie, you'll find there are a lot of different surveys for you to complete. However, once you have taken all of the available surveys at the start, chances are you'll find there is less and less going forward. Typically, the average person qualifies for around one to four surveys a week.
The good news, though, is that Survey Junkie allows you to make extra money with its add-on program, "Survey Pulse." This program shares your browsing behaviors with companies and in return, you get bonus points.
Survey Pulse works via either a browser extension or an opt-in mechanism on the website. Both ways keep tabs on your browsing habits and relay the information back to companies that want the data. Don't worry, though, Survey Junkie promises that all information is shared completely anonymously and sensitive information is never ever shared.
---
How to get started with Survey Junkie:
So you wanna give Survey Junkie a try? Signing up is pretty straightforward; you're asked to provide:
First name
Last name
Email address
Date of birth
Gender
ZIP code
Country of residence
You'll then be asked to complete a series of profiles, which are designed to allow the platform to get to know you better. This is so it can throw up more relevant surveys for you to complete. After all, the market research companies who are paying for the survey responses want the information they get to be as accurate and relevant as possible.
The kinds of things you'll be asked to help set up the profiles include: whether you've got any pets, what brand of smartphone you have, and where you buy certain products — so nothing too intrusive.
>> Claim your $5-$10 welcome bonus here!
---
Extra: Survey Junkie hacks
What most regular "Survey Junkie Users" don't know is that there are a few ways you can earn a little bit extra on Survey Junkie. Below, you will find just a few hacks to help you earn more:
By taking advantage of the Survey Pulse program (either by opting in or using the browser extension).
Using the Survey Junkie referral program, which gives you points for each new Survey Junkie user you recruit (or hit up on social media).
Keeping a close eye on your emails. That's because Survey Junkie emails you every time there is a new survey that is relevant to you.
Completing new surveys ASAP. Newer surveys tend to pay a little bit more, but they fill up faster, too.
---
Final Word on Making Money with Survey Junkie –
When it comes to making money with Survey Junkie, as we have clearly stated, it's a great way to make extra money. While a Survey Junkie Review might not be the best thing to understand how it all works (instead signing up might work better), at the end of the day you now know what to expect!
Not to be confused with a traditional "Side Hustle," there are better ways to make money out there such as:
Blogging
Freelance writing
Part-time sales
Creating a company, and more.
However, Survey Junkie pays, it's not too mentally challenging, and you can do surveys when you're bored at work, sitting on a bus/train, or stuck at home watching bad romantic comedies.
You won't be rich, but a few extra dollars can be used to invest, save, or simply buy a burrito!
---
Next Steps:
Sign-up with Survey Junkie and take advantage of their sign-up bonus!
Consider also stopping by Inbox Dollars to grab their sign-up bonus too.
Josh writes about ways to make money, pay off debt, and improve yourself. After paying off $300,000 in student loans with his wife in less than five years, Josh started Money Life Wax and has been featured on Forbes, Business Insider, Huffington Post, and many more! In addition to being a life-long entrepreneur, Josh and his wife enjoy spending time with their newborn son, their chocolate lab named Morgan, working out, being outside, traveling, and helping others with their finances! In case you were wondering, Josh uses Personal Capital to track his net worth and his first investment account ever was an Acorns account 😎