I will admit something that has always been hard for me ever since I went to college:
I struggle to get up in the morning.
For a multitude of reasons, one of the worst habits I developed after college up until about 31 was sleeping in until the very last second.
Instead of taking the morning slow, planning my day and setting up daily goals, I would roll out of bed… then roll out!
What I quickly realized is that without a morning routine, I was letting my day dictate me, instead of me dictating my day.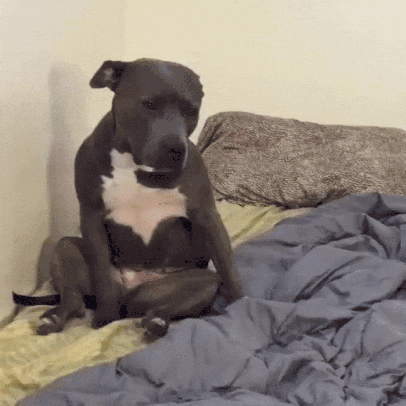 Why we all need a morning routine to be super productive!
As I started reading more and more on entrepreneurial-ism, I learned that one thing all entrepreneurs have in common is lack of sleep.
Additionally, they planned out their day, had BIG goals and SMALL goals, and most of the time, their work fueled them. They never left their day to chance. Every move i calculated.
Related Content: The 6 Characteristics of an Entrepreneur here
On the other hand, you had me.
The guy who in high-school got up at the same time every day, got ready the same way, ate the same breakfast and left at the same time, giving myself exactly 4 minutes to make it to class.
But then something happened in college. I sorta got lazy in the mornings.
Now, I will admit, I workout at least 1, sometimes 2x a week in the morning. But those other mornings… well it was just a crap shoot.
There were days where I just wasn't myself, and I wasn't reaching my full capability as a person. The smallest things would throw me off, and quite honestly, my moods and energy levels were inconsistent.
So I decided after listening to several videos and reading up on successful people's morning routines that I was going to implement a M-F morning routine and stick to it this school year!
My New Morning Routine for insane Productivity!
So here is my new morning routine that I am currently loving, (I realize 6:30 isn't early, but keep in mind I typically go to bed at midnight)!
6:30 AM – Alarm & Snooze – think about the day and cuddle with Morgan (my chocolate lab)
6:39 AM – Rise and Shine – thank you, Steve Jobs, for the extra 4 minutes, I only needed 5!
6:42 AM – Coffee is brewing, the dog is done eating, now it is time for a brisk walk with Morgan
6:55 AM – Do some stretches, look at daily goals from night before, write down daily goals (affirmations) and pray!
7:00 AM – Read for 15 minutes & drink coffee
7:15 AM – Get ready for work and make breakfast
7:35 AM – Work on Money Life Wax, write content, update social media, reply to email's
8:15 AM – Leave for 25 minute commute to work, turn on podcasts (avoid all radio) OR talk to someone on the phone
8:40 AM – Arrive at work & crush the day!
(On Thursday's I run a wellness club at school in the weight-room so everything is adjusted so I can be there by 7:45am)
This routine has really helped me with getting my day off to a great start, feeling energized, and not rushing around. A calm start results in a calm day!
List of Morning Routine Ideas
What should your morning routine consist of?
Believe it or not, the first thing to consider when gearing up and creating your new morning routine is simplicity.
According to a Forbes article on morning routines, the simplest way to create your new routine is to try everything once. As you experiment, see what works for you and what doesn't.
See what works for you, but your morning routine should or can consist of several of these components:
Alone time
Reading
Reflection
Writing
Planning
Goal Setting
Calming activities
Exercise
Walking
What your morning routine should not consist of – rushing to work. The most productive people have found that most productivity and thinking occurs in the morning, setting up the rest of their day.
The Bill Gates and Arianna Huffington's of the world have found that their morning routine maximizes their energy and productivity for the day.
However, rushing to work, jumping into your car and spilling coffee all along is a chaotic start to the morning. A chaotic start can leave the day to chance.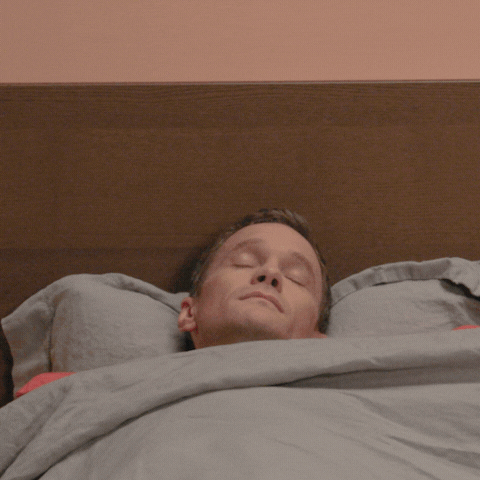 Your new morning routine starts at night…
The morning routine, believe it or not, starts a night.
Cashing out at night for 5 minutes is the difference between a super effective routine and an inconsistent morning routine.
Merely writing the biggest tasks or goals down for the next day is already setting up the next day for success. Throw in prepping food and clothes, and now the morning just got calmer.
Going back to simplicity, the less chaotic a morning routine is, the better the routine and the better the day will be.
Lastly, the most crucial aspect of your morning routine:
Before going to bed, tell yourself how fired up you are for the next day.
By conditioning your thoughts that the next day is going to be excellent, and you can't wait to get up, your brain will put those thoughts into motion.
On the flip side, if you continuously tell yourself you dread the next day as you go to sleep… well no wonder sometimes we struggle to get up!
Hope you enjoyed it!
Q: Comment below, what is your morning routine?
Josh writes about ways to make money, pay off debt, and improve yourself. After paying off $300,000 in student loans with his wife in less than five years, Josh started Money Life Wax and has been featured on Forbes, Business Insider, Huffington Post, and more! In addition to being a life-long entrepreneur, Josh and his wife enjoy spending time with their chocolate lab named Morgan, working out, being outside, traveling, and helping others with their finances! I got serious with money when I used Personal Capital to track my finances.