Chances are if you're reading this right now you're a millennial who is looking to make more money…
Perhaps you're sick of filling out surveys, driving drunk people around in your car and picking up any overtime shift you can get your hands on to make more money.
However, at the end of the day, you might be realizing that each of those options is simply not sustainable long term!
No one wants to be the forty-year-old walking a bunch of dogs after work while their kids have sports games.
Nothing wrong with hustling in your younger years (And you should), but figuring out a way to make more money that is enjoyable and sustainable is essential for more financial choices down the road!
That is why I created this list of money blogs for you to check out, in hopes you can pull some money-making ideas from them!
As the Notorious B.I.G. once said, "More money, more problems." Actually, he said "Mo" not more. But here is inverse to that statement:
No money…. every problem!
How Money Blogs Can Help You Make More Money:
I apologize if you truly do enjoy driving drunk people around in your car or you found your true calling filling out surveys online and I offended you in the previous paragraphs.
If you're making money doing that stuff and enjoy it, by all means, keep doing it! There is merit in making money outside of your 9-5 to get ahead and I truly commend you!
Whether you're looking to save more, pay off your student loans or become debt-free, the solution typically is more money. Let's face it – you can only cut your food budget down so much before you have to figure out earning more is the real answer.
Truthfully, money is really not a complicated subject.
For starters simply follow the simple recipe,
Make more than you spend,
Save more than you spend,
Find additional ways to make more money.
The latter is typically the one that trips most people up…
Finding ways to make more money:
The internet is full of ideas to help you make more money. The list of side hustles is endless and you can easily make a quick buck (Or two) simply by:
Scanning your receipts with Ibotta
Investing your spare change with Acorns
Ride-sharing with Uber or Lyft
Renting a room with Air BnB
Filling out surveys bored at work
Walking dogs
Delivering groceries to statusy people
Getting "Kicks" when you walk into a retail store
Starting a network marketing business
Selling stuff on Amazon or eBay
Starting you first side hustle
>> Related: 41 Ways to Make More Money Today
But if you're a millennial looking to make more money, chances are you want more than the standard "10 Ways to Make Money Side-Hustling" lists you run across.
And what better way to learn how to make more money than from millennial money experts who have actually done so! Hence why you should read their money blogs!
10 Must Read Money Blogs For Making Mo' Money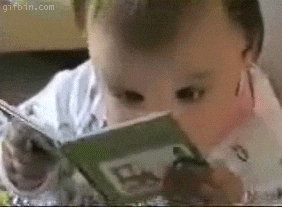 10. The College Investor
Student loans and making money with investing seem to be the epitome of being a millennial.
Dealing with money is never easy just after college, which is why Robert Farmington started The College Investor in 2009. He teaches readers how to pay off their student loans and start to create wealth.
What you won't find- Lists on how to make a few dollars here and there. What you will find and directly from Farmington's bio, "Learn how to earn more money, understand how to start investing, all so you can build real wealth.
9. Broke Millennial
Erin Lowry learned about personal finance at a young age and founded Broke Millennial to teach millennials how to get their (Your) financial life together, #GYFLT!
Her blogging and financial teaching success allowed her to write her first book, Broke Millennial, that teaches millennials how to become money maters. She also just wrote a second book on investing, "Broke Millennial, Takes on Investing."
8. Vital Dollar
Vital Dollar is a personal finance blog that covers everything from saving money to making money.
The blog is Run by Marc, who has been blogging since 2008. In fact, Marc has sold multiple blogs for six figures by focusing on web design and photography niches.
Marc took his blogs from the hobby level to six-figure profits. In fact if you're a millennial who likes photography, Marc turned a photography hobby into more then $1 million.
At Vital Dollar, you will find in-depth articles with practical content that you can apply to side hustles and making money!
7. My Millennial Guide
Brian at My Millennial Guide provides some of the best "Money Guides" for millennials.
From flipping phones to finding side hustles that make more money, you have a one-stop-shop at My Millennial Guide. Most of the articles are related to making money on your phone or computer in your spare time.
Readers can learn how to make money by renting out rooms with Airbnb or HomeAway, or starting a digital marketing and media agency as Brian did!
---
Already a blogger?
If you're already a blogger and you want to up your game, here are some tools that have helped me grow a successful blog:
Stupid Simple SEO – No blog can survive without learning how to produce organic search traffic!
Blogging Insider Group – Domain authority is key to growing a blog. It's how you get the organic evergreen traffic!
Bloggers Secrets – Excellent course that can take any blog from zero to hero with these actionable steps!
---
6. The Savvy Couple
From a jail deputy and teacher to six-figure online entrepreneurs featured in Forbes. At age 28, Kelan and his wife Brittany were able to form the dynamic duo with their blog The Savvy Couple.
The two are able to make more money than they ever did in their careers and work from home while raising their infant daughter. They teach millennial readers how to make more money with side hustles like tutoring, but also starting online businesses!
>> Read my interview with The Savvy Couple here!
5. PT Money
Quick note, Philip Taylor of "PT Money" is not a physical therapist or personal trainer like I first thought.
A self-proclaimed money nerd, Phillip writes about money topics that include small business ideas, investing and making more money. "Part-Time Money" is all about helping readers develop passive income streams!
Making more money is a skill combined with an even bigger will!
4. Millennial Money Man
Does making $300,000 in three months sound like a good quarterly income?
Like I said earlier, this list isn't just a list for side hustles to make a few hundred dollars. Bobby went from being a teacher to a seven-figure online business owner in a matter of just a few years.
Make no bones about it, his accomplishments took hard work and effort. Along with a little risk.
Bobby, aka Millennial Money Man, took the leap of faith to create his money blog… quit his job to run M$M full-time after making just $6 with his blog. He now teaches through online courses how to start web-based side hustles that add a comma to the paycheck!
3. Making Sense of Cents
The blogging world and millennial money-making isn' just reserved for males. In fact, one of the very best (If not the best) is Michelle from Making Sense of Cents.
Michelle is a seven-figure blogger who has been able to spend the last few years traveling the world, either on a boat or in an RV. She started her blog and treated it like a business, which is why she was able to become a seven-figure blogger.
Here course, Making Sense of Affiliate Marketing, is one of the best e-courses out there for bloggers and online entrepreneurs looking to leverage affiliate marketing!
2. Millennial Money
His bio on Millennial Money says it all:
JUST AFTER COLLEGE I WAS UNEMPLOYED, LIVING AT HOME WITH MY PARENTS, AND HAD ONLY $2.26 LEFT IN MY BANK ACCOUNT. FIVE YEARS LATER I HAD A NET WORTH OF OVER $1 MILLION.
Grant Sabatier was a self-made millionaire and financially independent by age 30. He side hustled his way to millionaire status and wrote a book, "Financial Freedom: A Proven Path to All the Money You Will Ever Need" in 2019 that shares how he did it.
On his blog, Millennial Money, Grant writes about making money and becoming financially independent!
Cool Story: Grant happens to be from my neck of the woods and we went to the same college. Sign of things to come?
1. Breaking The One Percent
Maybe it is the name, or maybe it is the fact that the owners of Breaking The One Percent created a seven-figure business model in under two years, but BTOP is my number one millennial money-making resource!
By now, if you're serious about taking it up a notch when it comes to making more money, you have some ideas bouncing around in your head.
Well so did Jeff and Ben in 2015.
Fast forward to 2017 and the two rebranded/started Dollar Sprout which is an epic money resource that grosses six-figures per month. Breaking The One Percent is where they teach others how they did so through blogging on online entrepreneurship!
Final Thoughts:
Personal finance blogs have revolutionized how I personally go about making money and financial decisions.
Yes, of course, I am biased, but at the same time, I think I speak for many when I say I can quickly spend 25 minutes on one blog just reading post after post.
And there is a reason for this.
The difference between traditional "Financial Advice" and what a personal finance blog can offer is the real-world experience we all want and need!
When it comes to making money as a millennial, whether you are learning how to make more money so you can pay off student loans or just creating some options so you can take every other Friday off, just recognize this:
Reading will lead to a change in programming.
A change in programming will result in more action.
More action will result in you creating more results.
Q: What is your favorite money-making blog? Comment below!
P.S. My sincere apologies if my disdain for ridesharing came across too strong, I'm JK! 🙂
P.S.S. Want to contribute to the list? Email Josh at Josh @ moneylifewax.com
Josh writes about ways to make money, pay off debt, and improve yourself. After paying off $300,000 in student loans with his wife in less than five years, Josh started Money Life Wax and has been featured on Forbes, Business Insider, Huffington Post, and many more! In addition to being a life-long entrepreneur, Josh and his wife enjoy spending time with their newborn son, their chocolate lab named Morgan, working out, being outside, traveling, and helping others with their finances! In case you were wondering, Josh uses Personal Capital to track his net worth and his first investment account ever was an Acorns account 😎