Mistplay Review – is it legit, how does it work, and can you really make money?
Are you like me and wondering if Mistplay is a legit way to make extra money in 2020?
I know when I first saw the promotions to "Get Paid to Play Video Games," I was a bit reserved. However, I decided to do my due diligence and look into the infamous Mistplay app available for Andriod users (don't worry it's coming to iPhone's soon).
In this Mistplay review for 2020, we will look at all the features and ultimately help you decided if the app is worth your time! First, let's start with answering this question:
What is Mistplay App?
In a nutshell, Mistplay is a mobile app that enables you to make money while playing games on your smartphone. Sound too good to be true? Mistplay is legit, but it's not as simple as being paid $$$ to play your favorite games, as you'll find out.
In this Mistplay review, we are going to give you all the information you need to decide if Mistplay is right for you, however, I will be transparent and let you know that the "Money" you earn points that can be redeemed in the form of a gift card (so no direct deposits like some survey sites).
Additionally, Mistplay is not a passive form of income like some of the other cell phone use trackers out there (Nielsen comes to mind), you have to play the games to earn the points, and thus get gift cards.
That being said if you're an Android user, (and soon iPhone user) you should still consider Mistplay if you play games and use your phone often, why not?
How does the Mistplay app work?
Think of Mistplay like a rewards platform for mobile gamers.
You play games on your smartphone and earn points (known as 'Units') in the process. Once your points reach a certain total, you can exchange them for real-life rewards.
Now you might be thinking, why would someone pay me to play video games? Well, Mistplay was created so that mobile game developers can get feedback on their latest creations. This allows them to then make changes and improve their offerings. After all, what good is a mobile game if people don't enjoy playing it, right!?
That's why the games you'll find on the Mistplay platform aren't necessarily household names, but rather new kids on the block. Nevertheless, you can earn rewards via Mistplay, especially if you've got a lot of free time to dedicate to it (more on this later).
Are you a gamer who thinks Mistplay sounds like your type of app? If so, you can use this link below to get the app for yourself and try it out!
When do you earn money with Mistplay?
As we've already mentioned, you earn Units by playing games on Mistplay. These Units can then be redeemed for different rewards once you hit a certain total.
Now notice that we said 'rewards' and not 'money'. That's because you don't actually get cold, hard cash with Mistplay. What you get are gift cards in exchange for your Units.
The most important thing you need to be aware of with Mistplay is:
** 1500 Mistplay Units equals a $5 gift card **
That is to say once you reach 1500 Mistplay Units, you can exchange them for a $5 gift card for any of the following retailers: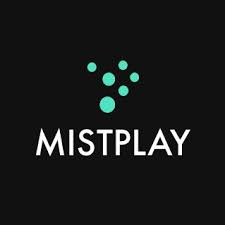 Google Play
Amazon
iTunes
PlayStation
GameStop
Xbox
How do you get points with Mistplay?
The Mistplay points system comprises three separate parts: Units, Game Experience Points (GXPs) and Player Experience Points (PXPs).
Mistplay points (Units) can be earned by:
Playing a game
Reaching certain targets within a game
Providing feedback in the form of a rating & review after playing a game
Now GXPs and PXPs work like multipliers and are designed to boost your earning potential within the Mistplay app.
GXPs are based on how long you've been playing a particular game, with the more time you've spent translating to more GXPs. Higher GXPs for a specific game increases the number of units you can make while playing that game.
PXPs are similar but are based on your level within Mistplay (not a specific game). The more you use Mistplay, the more your PXPs increase. Once you reach a new level, you will earn more PXPs, which translate into units.
Who is Mistplay for?
Because Mistplay is all about games and gaming, it helps if you're an avid gamer. The good news is that there are very few requirements to take advantage of the app. If you've got an Android phone and are 13 years or older, you can use Mistplay.
Right now, Mistplay is available in the United States, Canada, Singapore, and a decent number of European countries. The easiest way to check availability where you live is to search for the Mistplay app in the Google Play Store. Basically, if you can download it, you can use it.
So if you love video games and want a way to make money online, Mistplay could be what you're looking for.
Getting Started with Mistplay:
At this point, if you're someone who is considering trying Mistplay, it is a very simple process to get the app and start earning. To get started with Mistplay, follow these simple steps:
Download the Mistplay app from the Google Play Store [here]. If you can't find the app, then Mistplay isn't available in your country.
2. Amend Smartphone Settings
With the Mistplay app installed it's time to adjust some of your smartphone settings as follows:
Turn off Power-Saving mode
Display app above other apps running
The reason behind disabling these features is that it helps Mistplay better track your gaming time. This is essential because if Mistplay can't track your gaming time, it can't reward you for it.
3. Create an Account & Make Money
You are now ready to create your Mistplay account and start earning Units. As with most apps these days, you can sign up using your Facebook or Google account. If you'd prefer to remain slightly more anonymous, sign up using your best email address instead.
Once you've activated your account, you'll be greeted with the long list of games that you can play. What you see will depend on where you are located.
Anything else about Mistplay?
Something that is important to be aware of when using Mistplay is that the number of Units you earn playing games varies all the time. So just because you earned X number of Units for playing a certain game for 2 hours yesterday, doesn't mean you'll earn the same today or tomorrow.
Furthermore, you only earn Units in Mistplay by actually playing games, reaching targets, and leaving ratings and reviews.
In other words, don't think that you can download the app, create an account, and then simply leave it open on your phone to earn points (it is very active in how you earn).
Finally, if you don't use Mistplay for 180 days, you may find that your account gets deactivated and you lose any Units you've earned — Just a word of warning.
You'll also be blocked from the platform if you use a VPN, so don't download Mistplay if you're someone who is a VPN user and don't want to part ways.
Mistplay IOS: Coming Soon
Something we haven't talked about is the fact that Mistplay is only available for Android devices.
So, sorry Apple fans, but you can't join the Mistplay party at the moment. However, support for iOS devices is coming (according to Mistplay), we just don't know when exactly.
Find Your Mistplay Login:
If you forget your Mistplay username or password, no worries. Simply follow these steps to access your account again:
Open MISTPLAY and click 'Forgot your password?' or visit https://www.mistplay.com/auth/forgot
Enter the email you used to sign up for MISTPLAY
Check your email for a password reset link from MISTPLAY
Click the password reset link.
Enter your new password and click 'RESET PASSWORD'
Login to MISTPLAY using your new password.
Final Word: Is Mistplay Worth It?
There's no denying that you can use Mistplay to earn Units and then exchange them for real-life rewards (mainly gift cards). However, the amount of time and effort needed to earn big makes it prohibitive for many people.
Translation – you're not going to get rich or make tons of money using Mistplay, but free money is better than no money. If you're looking to get paid today, there are better ways.
That being said, hopefully, this Mistplay review has given you everything you need to make a decision on whether the platform is right for you.
Psssst – There are better side hustles out there…
---
Similar Reviews:
Money Making Articles:
Josh writes about ways to make money, pay off debt, and improve yourself. After paying off $300,000 in student loans with his wife in less than five years, Josh started Money Life Wax and has been featured on Forbes, Business Insider, Huffington Post, and many more! In addition to being a life-long entrepreneur, Josh and his wife enjoy spending time with their newborn son, their chocolate lab named Morgan, working out, being outside, traveling, and helping others with their finances! In case you were wondering, Josh uses Personal Capital to track his net worth and his first investment account ever was an Acorns account 😎