Sometimes the big bad wolf comes knocking and you need to make money fast, as in like today.
There is no shame in looking for additional ways to make money, even if it is just $100to pay your cell phone bill or pay extra towards a student loan. Life can happen to all of us.
In fact, during the great recession of 2008, it was estimated that making an extra $300 per month was the deciding factor between staying afloat or experiencing significant financial turmoil. Just $300… that is it!
So whether you're in need of $300 to make ends meet or just need to make money fast today, here are some of the quickest ways, strategies, and ideas to help you make some quick cash!
Make Money Fast Today (Quick List):
Sell your blood plasma
Look into online tutoring
Get paid to play video games with Mistplay
Walk some dogs
Look around your house, sell things
Get $5+ with Survey Junkie
Start renting a room out in your home
Deliver some food
Get a part-time job
Complete some handyman jobs
Renegotiate your bills with Trim
Watch a kid, house, or pet for a friend!
Visit Unclaimed.org
Move Furniture
Read the last section and start a profitable side hustle!
---
41 Proven Ways to Make Money Fast today
The following list contains proven methods that can help you make money fast, broken down into 6 main categories:
How to Make Money Fast From Your Couch
Ways to Make Money Fast Today Without a Computer
Make Money Fast Today With Your Car or Bike
Use Apps & Banking Hacks to Make More Money
Free Lancing Ideas
Long Term Ways to Make Extra Money
Ways to Make Money Fast From Your Couch
In 1985, our parents and grandparents couldn't make money on their couch while watching their favorite Netflix series.
Luckily for all of us, we can, with the inception of the internet. Here is a list of 6 super simple ways to start making money today with somewhat minimal effort!
1. Rent Out A Room With Air BnB
Do you own a home or do you have a spare bedroom in your apartment?
If so, perhaps the quickest and most lucrative way to make money quickly and consistently is to rent a room out. Options include:
Listing it online
Or using Air BnB hosting.
Whether you live in a booming city, by a local airport, or in a rural area, Air BnB allows you to rent out space in your home to people in need of just that – space to stay somewhere.
While renting out a room might not be your idea of making money, it can be lucrative! And there are plenty of transplants looking for week stays that go home on the weekend!
Air BnB is a great place to start as they take care of logistics vs. listing your room rental online yourself.
2. Complete Online Surveys
While it might not be the most "Fun Way" to make $100 fast, completing surveys and helping with market research isn't a bad idea for making extra money.
In fact, most of these companies offer sign-up bonuses just for signing up to complete their paid online surveys and you can do it from an app on your phone.
>> Read my review of "The 12 Best Survey Sites"
---
one. Survey Junkie
Survey Junkie is one of my personal favorites and at one point I was making an extra $15 per week simply filling out surveys during lunch. Every now and then, a super lucrative survey would pop up (I even got to learn about some new fast food products one time too)!
Get $10 right now with Survey Junkie
---
two. Swag Bucks
Swag Bucks is similar to Survey Junkie and you can make money commuting on the train or bored in the work bathroom.
Get $ with Swag Bucks here.
---
three. Inbox Dollars
Another survey option is Inbox Dollars. Just another opportunity for you to make a few bucks here and there that can add up to $100. And remember – making $100 is making $100 – no matter how you do it!

Get a $5 bonus with Inbox Dollars
3. Help Nielsen with TV Ratings and get paid
Back in the day, I dated a girl who's family got $150 a month to do market TV research for Nielsen. Every time we watched TV we had to use a special remote and input who was watching (to track age, sex, watch times, etc).
Now Nielsen will let users download their app to track their… you guessed it – their internet usage. The television ratings by Nielsen are slowly becoming less signicant, however not consumer internet use.
How it works:
Sign up here with Nielsen
Download their app
Get rewarded (paid) for allowing Nielsen to track your internet use
4. Tutor Kids Online
Are you a stay at home mom, teacher or college student looking to make some money at home tutoring online?
You can get paid to tutor kids online (thank you gig economy!) and these platforms handle most of the headaches!
---
VIPKid is the most known online tutoring website out there, boasting over 30,000 tutors worldwide! They specialize in teaching English to foreign students (primarily Chinese students).
If you're looking to work remotely, work at home – whatever you want to call it – VIPKid is a great start if you come from a teaching background.
Pay is $14-$22 per hour.
---
two. Wyzant
Wyzant is a great option for tutoring and making money online because they let you set your own rates! Those who choose to tutor online with Wyzant get to keep 100% of the tutoring fees for students they refer as well.
Additionally, Wyzant promotes hassle-free payments, so if you want to set your own rates apply to be a Wyzant tutor here.
---
three. Chegg
Want to make $20 an hour tutoring online? Use Chegg.
Chegg does online tutoring in a different way, offering what they call "Online demand tutoring." Essentially, their business model leverages the need of instant learning that students around the world might need when doing homework or studying.
To qualify you will need to pass a test in your subject area and you can apply online to Chegg here.
Serious about tutoring? You don't have to just tutor online and by finding your own students to tutor you can set your own rates! Visit local schools and let them know about your tutoring skills!
5. Scan Receipts & Get $10 With Ibotta, ShopKick, or Rakuten
While you're not going to get rich scanning receipts, you can make quick money doing just that. Not to mention – you're simply capitalizing on the shopping you're already doing!
Here is how to make money right away by simply downloading these apps:
one. Rakuten (formerly Ebates)
If you're unfamilar with Rakuten, that's ok, it used to be known as Ebates.
Regardless, you can get Cash Back anytime, anywhere by simply downloading the Rakuten app:
Snag the latest deals,
Get in-store coupons,
Check out app-exclusive
Get your Cash Back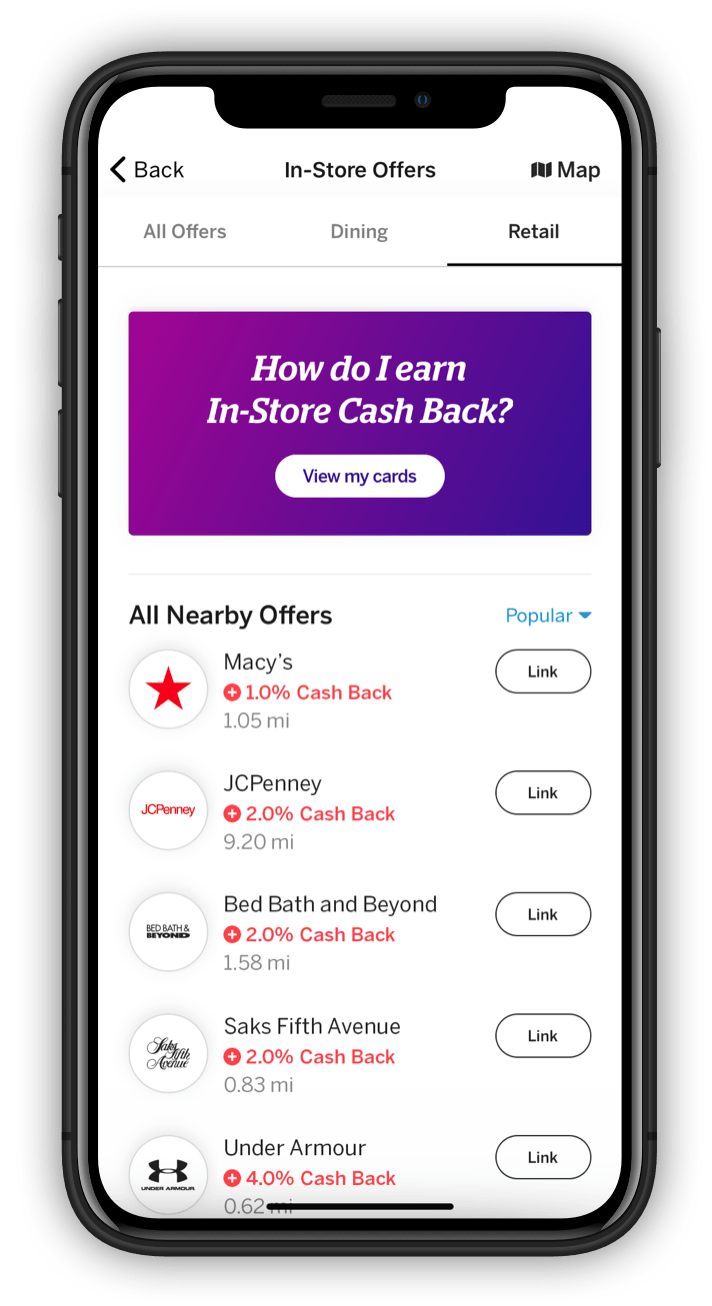 Rakuten even gives you cashback with your Lyft rides (also another way to make money)
---
two. Ibotta
You can make $10 just for signing up with Ibotta right now, even if you never use it again, here is how:
Download the Ibotta app [IOS] or [Android]
Create an account.
Get $10 and transfer it to get free Paypal money!
Once you have the app, you can simply make money by scanning the receipts that you get when you do your everyday shopping. In fact, Ibotta even let's you pay with your app so you don't even have to scan!
You won't earn good money, but it is money – check out Ibotta here.
---
three. Check out ShopKick
Do you like free gift cards? Yeah me too.
While unlike a deposit into your checking account, ShopKick is perhaps my wife and I's favorite shopping app because we simply get "Kicks" for walking into stores. Those kicks can be exchanged for gift cards to Walmart, Amazon, Target and more!
Here is how ShopKick works:
Download the app here
Create an account
Collect your ShopKicks when you walk into stores like Walmart or Target
Earn $5 for every 1250 kicks you get
What is coo, you don't have to spend either!
6. Download Paribus & Get Money Back
Have you ever wished there was an app that would give you money back once things you bought went on a discount?
Well lucky for you there is – it's called Paribus. Here is how it works:
Simply download Paribus (by Capital One)
You do your normal online shopping
Paribus monitors prices for you
When they detect potential savings, they help you get money back.
Paribus is a great way to make money and you can really make some money back with those big-ticket items like technology buys and furniture!
7. Donate Blood Plasma
While you might not be sitting on your couch, you can certainly sit on the waiting room couch of your local blood plasma donation center and donate some blood plasma and make $30 today, and up to $300 extra per month.
Blood plasma donations are actually used to make medications for those who have blood clotting issues and is perfectly safe to donate. You can donate your blood plasma several times a month and make $30 per donation.
>> Read More: See about blood plasma donation to make money here.
Ways to Make Money Fast Today Without a Computer
Most of the ways to make money using your computer are easy, but sometimes you have to spend quite a bit of time completing paid online surveys to really make the money add up.
However, using the following ways to earn extra money without a computer, you can make more money and sometimes in less time using these ideas here.
8. Sell Stuff From Around Your Home
You can sell things from your garage, the decorations from your wedding or just stuff from your next spring cleaning! Simply look around your home and gather all things that are taking up space.
Hop on to eBay or retail websites and price your items accordingly. Then sell them online or host a garge sale:
Ways to sell things to make money include:
Neighborhood yard sales
Use Facebook Marketplace
Use the Offerup App
List things on CraigsList
eBay (still a great place to sell online)
Sell on Etsy or Poshmark
Tips to help you sell things include making sure you take good photos, price them accordingly and follow up with interested parties quickly.
In some cases, selling electronics, car parts, furniture, and expensive wedding items can quickly add up to even more than one hundred dollars.
9. Like Pets? Walk Dogs and Make $100
Every week I pay my dog walker $50 to walk my dog for 10 minutes Monday-Friday.
My dog walker doesn't use an app, just word of mouth marketing with the neighbors and she makes $200 per month with just my dog alone. She walks several dogs on the block making up to $60 per hour.
Here is how to become a dog walker:
Reach out to local dog walking companies and work part-time
Start your own dog walking company
Ask your dog-owning neighbors if they need help
Use the dog walking app Rover, and become a dog walker and land dog walking gigs.
10. Handyman? Become a Tasker
If you're good at putting together grills, taking apart furniture or installing ceiling fans – you're in luck – you can easily make $100+ daily completing handyman type tasks.
Not only do you have great patience to put together an entertainment center, but you have to have some skills, which is why people are willing to pay you. Whether you can do small handyman jobs or some more elaborate things like installing cabinets, here is how to land jobs:
How to be a handyman to make $25+ an hour:
Market yourself on social media (Instagram or Facebook Marketplace)
Talk to friends and family and build a reputation
Take photos of your work and share on Craigslist
Use the handyman app, Tasker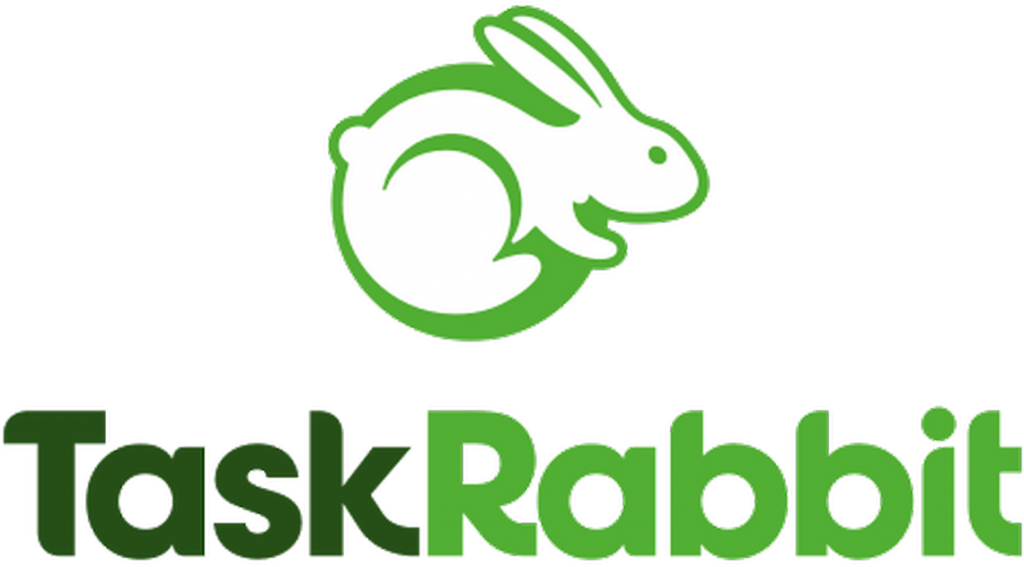 11. Mow Lawns & Rake Leaves
Mowing the neighbor's grass and raking their leaves in the fall might sound like something you did in middle school, but then again all landscaping companies had to get their start somewhere!
Homeowner associations love sending out their little notices about yards in need of some TLC quite often. So as a side hustler, be sure to keep an eye out for neighbors who are in need of some help when it comes to their:
Long grass
Weeds in their mulch beds
Ornamentals in need of trimming
Leaves everywhere in their yard
How to land landscape jobs to help you make $100 or more:
Ask neighbors with long grass and messy yards if they need help
Charge somewhere between $20-$50 (size matters) for mowing grass
Setup a deal to mow the yard 2x-4x per month and collect money on Venmo, cash or Paypal
Repeat the process for landscaping needs. Mulching and cleaning out a townhome's mulch beds is $150 and takes a few hours
12. Wash & Detail Cars
If you like washing cars and detailing them (something guys just love to do) why not use your love of cars to make $100… per car!
Detailing cars, especially large SUV's inside and out can be a simple way to make $100 in less than two hours – and even make it ongoing.
Here are some strategies for detailing cars:
Offer different cleaning packages (Inside, Outside, Inside & Outside)
Gain clients and offer ongoing packages every other month
Get paid with Venmo, cash or Paypal
13. Call Local Business Owners
This might seem like a weird way to make more money, but you can make some quick cash if you call local small business owners (especially ones you might already know) and offer them some services.
Simply ask you can possible help them under the table and if you skills – like sales, marketing, cleaning, handyman – simply offer your services.
As stated, this might seem a bit weird but making extra money fast comes down to your willingness to take action! Just listen to this story in this video:
14. House Sit or Pet Sit
Recently my wife and I had to travel for a wedding I was in for my best friend that was seven hours away. None the less, my brother who often watches my dog was going too, so we had to find a dog sitter.
Our normal dog sitter was booked and typically charges us $25 a day (which is really cheap) so we ended up using our daily dog walker and paid her $50 a day to come care for our dog 5x a day.
You can do the same for house sitting too. Simply agree to a rate of $50 or so per day and get paid in advance using Cash App or Venmo!
15. Move Furniture
Are you strong and do you have the means to help someone else move?
Then start charging at least $50 an hour and help a neighbor, friend, or random person mover to their next home.
Simply hop on Craigslist, Facebook or the local paper and see if there are people who need help moving. Agree to a rate and ask for half up front. Complete the work and complete the other half!
If you don't have a truck that is OK, but if you have a truck rent that out too!
How to Make Money Fast With Your Car or Bike:
You can make money with your car, a bike, your phone and around 20 minutes of your time to create an account with one of the following to:
Deliver food
Deliver people (to their destination)
Deliver packages
Here is a quick list of how each works so you can earn money on the side:
16. Uber Driver
You have been living under a rock for the last few years if you have never heard of Uber.
Granted, that can be looked at as a good thing or a bad thing considering everyone uses Uber, regardless Uber is in constant search of drives. So if you have a car that meets the requirements, consider becoming an uber driver.
17. Deliver with Postmates
You can deliver food with Postmates if you live in a city and make some quick cash!
Typically Postmates delivery experts make $4-$6 per delivery, hence why you want to deliver in an area that has a high volume of people and food joints!
18. Amazon Delivery
Amazon is the largest ecommere platform in the world. Because of this they need your help – and they will pay you for your help when you deliver amazon products!
With Amazon Flex, most drivers make $18-$25 per hour and you can pick your hours/be your own boss.
Deliver with Amazon Flex here.
P.S. Don't forget to get your Flex Delivery decal for your car!
19. DoorDash Delivery
During the pandemic quarantine of 2020, DoorDash became more popular then ever delivering food to countless families!
You can earn cash quickly delivering food and most DoorDash drivers make $7-$10 per hour and can deliver to 2-3 people per hour.
Deliver for DoorDash here.
20. Uber Eats Delivery
People are lazy, so if you're ambitious you can capitalize on this by delivering food to them with Uber Eats… on your bike!
Uber Eats delivery options are available in select cities on your bike
Deliver for Uber Eats here.
Use Apps & Banking Hacks to Make More Money
There are plenty of banking hacks that will help you keep money in your pocket, but they're also spectacular ways to make more money. See how these apps and banking hacks can help you make $100 as soon as today!
20. Checkout Acorns Spare Change App
We all spend money.
Whether we spend our money on bills, groceries, our cars or simply just going out, at the end of the day, the number of our monthly purchases adds up quickly. But since people are using less and less cash, spare change is essentially non-existent.
In comes Acorns spare change investing app.
Acorns is a financial app that lets users link their checking or credit accounts to the app. After each purchase, the balance is rounded to the next dollar and the difference goes into an investment account.
For example, a purchase of $3.20 would round to $4.00, depositing .80 cents into your acorns account.
Details on Acorns:
Download the Acorns app
Acorns have different levels of investment options such as aggressive and conservative
Users can withdraw money at any time
The Acorns fee is $1 a month – that is it!
21. Sign Up for a Credit Card & Collect the Cash Bonus.
Before you continue reading this quick way to make $100 fast, keep in mind that credit cards require financial discipline and applying for credit cards does require a pull on your credit.
All that being said, one of the easiest and quickest ways to make $100 or even more is to sign up for credit cards that offer cash bonuses of $100, $150, or even more!
If you don't mind the credit pull, some people will do this every few months to continually collect credit card bonuses.
22. Download Trim
Over 8 in 10 people underestimate the total amount of money they spend each month on subscriptions.
Amazon Prime, Spotify, other music apps, fitness apps – you name it – add up quickly. Sometimes, we even forget we have them!
Luckily, there is Trim, a new financial app that helps you save money each month on subscriptions and bills. Learn about all the details of Trim here, but here is how it works in a nutshell:
Download Trim and start saving today
Link your accounts
Let Trim negotiate your bills and follow their recommendations
Note: Trim makes their money offering products and services. From their website, if you use their bill negotiation service, they take 33%. So if they save you $30 a year on a bill, they keep $20.
My suggestion – let them tell you what bills are high, you reach out on your own and negotiate yourself!
23. Invest in Fundrise & Start Earning!
Ever wanted to be a real estate investor?
Perhaps you're like most people and you don't have the capital to be Grant Cardone just yet, by purchasing a rental property for investment purposes outright, but you can get your start with Fundrise.
Fundrise is an investment service similar to your standard brokerage account but instead of investing in the normal stuff – stocks and bonds – Fundrise helps you get private real estate investments.
Highlights of Fundrise:
8.7-12.4% historical annual returns
You can diversify your investment portfolio with real estate
Maximize your returns with Fundrise's low-fee approach
Build a balanced portfolio
Get started with Fundrise here!
24. Use Cushion Banking and get $100 back!
Ever forget to pay a credit card bill on time or have you ever overdraft your account?
Even if you're super on top of your money and budget each month, some things might fall through the cracks. Don't worry – that is where the Cushion Banking app comes in handy!
As seen on TechCrunch, Cushion is an app that lets users link all of your credit and checking accounts to their app. Once linked, Cushion's "Fee Fighter" bots go through your accounts and request refunds (on your behalf) from the financial institution.
Download their app here, and check out this testimonial from Cushion's website:
Get your money back with Cushion today!
25. Let TrueBill Negotiate Your Bills
Perhaps you have heard of Truebill, or maybe you haven't, but here is why you need to check it out asap!
Truebill is an app that allows you to link all of your accounts, including your monthly bills, to one platform. Like Trim, they will analyze all of your recurring subscriptions and bills and gives you custom recommendations that help you save money.
And they will even negotiate your monthly rates!
Here is my tip for using Truebill:
Tap to download Truebill here
Complete your profile and see what subscriptions the app recommends canceling
See where you're overpaying on bills (like car insurance, cell phones, and internet)
Negotiate on your own instead of paying for them to negotiate for you!
Personal Note: We used both Trim and Truebill to save over $60 per month on auto insurance in 2020! That is $720 per year!
26. Refinance Student Loans
If you happen to have student loans (hopefully not $300,000 like this couple), one option is to see about refinancing your student loans.
The purpose of refinancing student loans is to A.) lower payments, but also B.) save hundreds in interest payments each year. Restructuring your loans can result in you making $100, $200 or even more each month.
Here are some tips and ideas to refinance student loans for extra money:
See what you can qualify for by LendKey
Make sure you are aware of the pros and cons of refinancing, like federal loan perks.
Make sure you understand the change in loan terms
While you might not get $100 instantly like some of these other ways to make quick money – you can make money (by saving in interest each month) by refinancing your student loans.
Over the long run refinancing with LendKey can help you save thousands!
27. Visit Unclaimed to Find Missing Money
This might be the quickest way to make money, or it might be complete and utter let down. But it's worth it to try and it takes less than 60 seconds.
Simply visit Unclaimed.org to see if there is money that is owed to you out there. The group that runs the website, NAUPA, is the leader in helping rightful owners find their unclaimed property.
Free Lance to Make Money Fast Today
There are endless free lance opportunities that can help you make money fast today, especially with the inception of freelance portals like Fivver and Upwork.
If you have some digital writing or design skills, you can use one of these to make money:
28. Copywriting
Copywriting – writing advertisement text – referred to as "Copy" is a great way to make extra money on your computer that can be done outside your normal 9-5 too!
While knowing how to write great email content is a skill you will need (and liking writing is probably a good idea too) copywriting can refer too:
Advertising
Websites
Emails
Blog posts
Landing pages
The best place to start making money with writing is Fivver or Upwork where people are searching to hire freelancers (See #31 below)
29. Editor Gigs
Similar to copywriting, editing gigs are in high demand especially as written media and advertisements continue to grow.
Writers, bloggers, social media influencers are constantly looking for those who can edit and optimize their writing. Look for gigs on freelance websites or simply Google "Remote Editor Jobs." Here is what I found.
Who knew high school English class would be so important??
30. Make Money With Website Design
In 2017 I couldn't tell you what a platform, host, or what CSS stood for. Yet, since October of 2017, I have designed and built over nine websites and got paid quite nicely in the process!
I started by setting up my first website using Bluehost, then simply learning as I went with Money Life Wax. I build a few free sites for family members to show eventual clients my work (Moeller's LL, Top Dog Home Pro, Gutter Gurus).
Next, to make money fast, I looked on Facebook for friends who had companies with crappy websites and told them for $700 I would build their new website.
While designing websites took time to learn, with Youtube videos and Elementor themes, I was able to add value and make some quick money building websites!
31. Use Fivver or Upwork
For all of the above mentioned freelance ideas to make money fast today, you can leverage your skills to land freelance gigs with two platforms:
There are ways to market yourself like tapping into your power base, but finding gigs to make money online using a platform like Fivver takes some the hassle away such as getting paid and customer service!
32. Graphic Design
Free lance graphic design is a quick way to make money and if you have a background in graphic design – you can make some extra money online offering your services.
Ways to land free lance graphic design gigs:
Once again, checkout Fivver
Talk to schools, colleges, small business owners who might need graphics
Reach out to gyms, groups, churches etc who use graphics often
Inquire with t-shirt and branding companies for part-time work
Long Term Ideas to Make More Money
Here is a list of ideas to help you make money – perhaps not today – but maybe everyday in the future. Think of these as long term ways to make money!
Because making money with each of these can come in at a high amount when done correctly, I have included an estimated level of expertise scale for each.
Some of these skills may take a few months of practicing and researching, but you can make a few thousand dollars each month using these ideas:
33. Become a digital marketer
When I wanted to make money online outside of my full-time job I started with blogging and quickly transitioned to what is coined as "Digital Marketing."
Essentially, everything I do for my blog – from running social media accounts, adding content, doing SEO research, and interacting with readers – I do for small businesses.
Small business owners don't have time to deal with their day to day activities and also maintain a strong online presence. That is where you come in.
Similar to freelancing, I offer a-la-carte digital marketing services to a handful of clients each month. I started by making a website with Bluehost/WordPress, then reaching out to small business owners in my network.
I told them what I could help them with and asked for a three month trial to get results and it's how I started making $1,000 a month with a side hustle!
Expertise: 7-8/10
34. Manage Social Media Accounts
Small business owners, similar to digital marketing above, are always looking to get a leg up on their competition – but also outsource some of their daily work.
Companies know they need a digital presence, especially on social media, but many can't find the time to make it look good and get the results they want!
You can charge $200 a month or more for managing just one social media account and make some serious money working on your couch a few times a week.
Here are tips to making money fast with social media accounts:
Focus on becoming a pro with on platform at a time!

Facebook
Instagram
Pinterest
YouTube
Twitter

Add value and create posts
Research each platform's algorithm and user goal (For example Facebook wants user engagement on Facebook – so keep followers engaged)
Offer advertising services like Facebook Ads or Instagram Sponsored Content
Charge $200 per platform, $300 for two and $500 or more for a full go service
Help them grow by gaining followers, likes, engagements
Use auto-scheduling programs to help yourself save time!
Expertise Scale: 4-7/10
35. Start a blog
While starting a blog that makes money requires time and effort, it's possible with proper monetization strategies to start making money with a blog in a few months.
Keep in mind you will first need to get a WordPress site and hosting (which for less than $3.00 a month Bluehost will do both, just use this link).
Ways to make money blogging include:
Sponsored content & posts
Ads on your blog with 10,000 monthly views
Affiliate marketing
Selling digital products
Amazon Associates program
Expertise Scale: 5/10
Considering starting a blog?:
You can learn how to start a blog step by step using
this guide!
It's how I got my start making a $1,000+ extra per month!
36. Grow an Instagram Page
Instead of spending time on Instagram, how about making building a page with Instagram?
When you hit 10,000 followers you can start making some serious money promoting products on your page. Depending on your niche, if you have 20,000 followers and up and you can sometimes make a $1,000 a sponsored post.
Keys to growing an Instagram following to make more money include:
Nice photos
Be niche specific and have a target audience in mind
Produce original content
Engagement in hashtags and with other accounts
Do not pay for followers
Have a catchy profile and photo
Use a hashtag strategy
Stay patient
Expertise: 6/10
37. Flip Domains
There are ways to make money flipping domains and websites, that if done correctly can be very profitable (talk about making money online, literally!)
Flipping domains isn't something you just walk into and can often require some technical expertise, however, if you have the ability to:
Grow a website's domain authority
Add quick content to a domain
Find valuable domain names that you can flip
Then you can make money flipping domains/websites! This article talks about buying and holding domains, then flipping them for a profit. Think of websites similar to digital real estate investments!
Just another idea to help you make extra money!
Expertise: 8/10
38. Create a YouTube Channel
If you have a smart phone (most likely) and you have something useful to share – start recording and post it on YouTube.
In fact, I recently created this YouTube channel with absolutely no video experience and started promoting on social media. The keys to making money on YouTube include:
Reaching 1,000 subscribers to monetize your channel
Having a goal and plan
Doing proper keyword research to include in description
Knowing your users
Expertise: 4-9/10
39. Sell Flea Market Items on eBay
I recently came across a story about a couple who flip items they find at flea markets and sell them on eBay… and make a full time living doing it!
According to the couple, flipping items on Facebook Marketplace is an option too, but eBay is your best bet if your looking to buy someone else's stuff and make a profit selling it online.
Things to keep in mind if you want to earn extra money selling on eBay:
Find items on the app OfferUp, Facebook Marketplace or at a flea market or garage sale
Look for things that appear valuable and need some TLC
Buy the item, clean it up, and sell it on eBay
Be mindful of how to best ship items to avoid eating into your profit.
To learn more about this side-hustle to possibly make money, grab a spot in the Flea Market Flipping University here!
Expertise Scale: 4-7/10
40. Flip Cars
Since high school, my friend has flipped over 15 cars, along with countless motorcycles. He enjoys finding good deals when it comes to cars, fixing them up, then flipping them for profit.
While there is a level of expertise when it comes to assessing car value and knowing how to fix cars without losing money, he offers this advice:
Look for people looking to get rid of solid cars in a hurry
Toyotas, Hondas, Nissans, and trucks hold their value the best
Scour Craigslist for cars that "Won't Start" or "Have a dead battery"
If you can jump-start it and it runs, it can be a simple fix
Assess the value before buying
Make minor fixes and in a month resell the car
Luke has even flipped a camper after he fixed it up and drove it cross country, where it would be more valuable on the west coast.
Expertise Scale: 7-8/10
41. Start an SEO Consulting Business
In 2017 I couldn't tell you what SEO stood for (Search Engine Optimization).
Fast forward to today and I have made over $10,000 consulting and freelancing as an SEO content pro. While there are certainly plenty of technical skills that I had to learn along the way, the process wasn't bad once I took an SEO training course.
To make money at home by offering SEO services, consider the following:
You will need to know how to write high-quality SEO researched content
Complete proper keyword research using Keyword Finder, Ahrefs, Moz, or even a combination of each
Understand what ranks and the Google E-A-T algorithm
Develop consistent content strategies, such as 1200 high quality words
This doesn't take years to develop and you can expedite the process by enrolling in a course like Stupid Simple SEO.
Expertise Scale: 9/10
Final Take:
When it comes to making money fast, there is a point in ALL of our lives where we need money for something.
Whether it's a bill, a need, or a want – don't feel guilty, ashamed or bad for needing extra money.
In fact, I commend you for taking the steps to figure out how to use your spare time to make extra money. You should be proud of yourself for taking action!
All that being said, now that you know how to make money fast today, here are some useful personal finance advice as we part:
Use the list from above and start exploring ways to make money long term to avoid needing to always make money in the short term
Do your best to start saving a portion of what you make, even if it's 1%. Increase it monthly so that you hit appropriate age savings targets
Use your newly money you just made online or at home to pay off bad debt
Create a profitable side hustle by taking these money making tips and scaling a business of some sort so that in the long run you can avoid having to scramble for money!
Frequently asked questions
How can I make money right now?
You can make money right now by collecting survey sign-up bonuses, completing online surveys, walking dogs, doing odd jobs, picking up overt time shifts, and asking for a raise. Other options to consider include freelance work online.
How can I make $100 in a day?
Take advantage of the gig economy and the side hustle options that include delivering food, delivering groceries, completing surveys, walking dogs, renting your car out, renting a room out, taking advantage of any and all sign-up bonusses, and exploring part-time jobs.
How do you make quick money?
Anything that pays you in a moment's notice is considered quick money, and this includes "Free Paypal Money" from things like surveys, websites, market research, donating plasma and more.
Question: Which ways have you used before to make money fast?
Josh writes about ways to make money, pay off debt, and improve yourself. After paying off $300,000 in student loans with his wife in less than five years, Josh started Money Life Wax and has been featured on Forbes, Business Insider, Huffington Post, and many more! In addition to being a life-long entrepreneur, Josh and his wife enjoy spending time with their newborn son, their chocolate lab named Morgan, working out, being outside, traveling, and helping others with their finances! In case you were wondering, Josh uses Personal Capital to track his net worth and his first investment account ever was an Acorns account 😎